Whiteface to celebrate Oktoberfest this weekend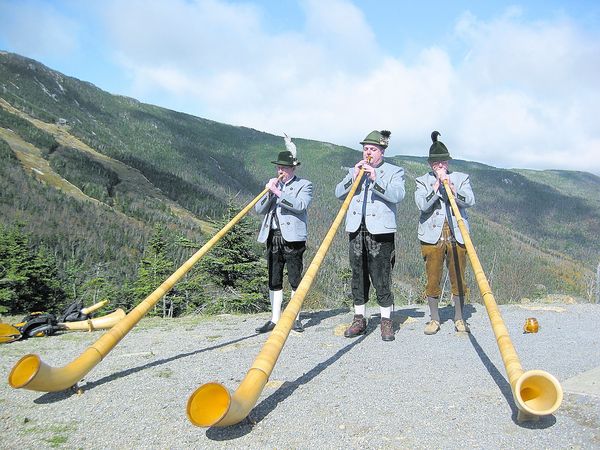 WILMINGTON – Organizers say Oktoberfest at Whiteface Mountain is a great celebration of the summer past, the autumn that is here, and the winter ahead.
"It's 22 years in a row of beer, brat and Bavarian culture," said Jon Lundin, spokesman for the state Olympic Regional Development Agency. "I think for a lot of people, it's their countdown to the start of the ski season."
Whiteface Mountain's Oktoberfest is set for 10 a.m to 6 p.m. Saturday and 10 a.m. to 5 p.m. Sunday.
"There will be bands and Bavarian music throughout the entire weekend," Lundin said.
That includes long Swiss alpenhorns, which will be played by musicians from the top of the gondola, Lundin said.
There will also be traditional Bavarian food like brats and knackwurst, and of course plenty of beer, for sale.
Vendors will be set up outside the ski lodge selling traditional Adirondack foods and crafts, and there will be a section for kids with games and rides.
"There's something for everybody," Lundin said.
He noted that gondola rides might be popular this weekend. He said he thought the leaves were at peak colors last weekend, but in the middle of the week, there was still plenty of color on Whiteface.
Admission to Oktoberfest is $16 for adults, or $30 with a gondola ride; $10 for juniors and seniors, or $24 with a gondola ride.