Skaters come to Placid from far and wide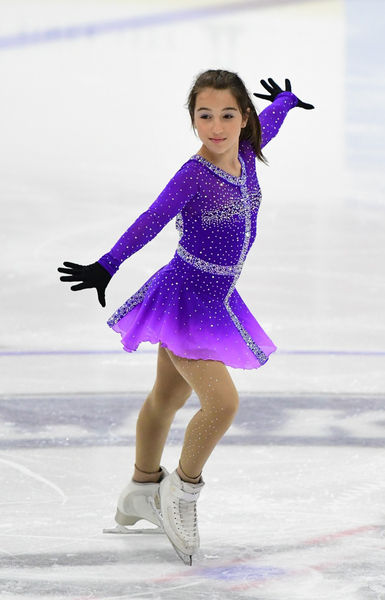 LAKE PLACID – Lake Placid was busy this week, with the Lake Placid Horse Show beginning at the North Elba Show Grounds on Tuesday, June 25 and approximately 500 figure skaters at the Olympic Center competing in the 62nd annual Lake Placid Figure Skating Championships Wednesday, June 26 through Saturday, June 29.
This year's Championships boasted nearly 500 entries and approximately 60 clubs from throughout the United States. Other international governing bodies represented included the Argentine Federation for Figure Skating; Israel Ice Skating Federation; the Mexican Federation of Ice Skating and Winter Sports; National Skating Federation of the Republic of Kazakhstan and Skate Canada.
A Lake Placid summer figure skating tradition, the Championships is the first of two annual prestigious competitions. The Lake Placid Summer Figure Skating Championships, featuring singles and pairs events, is traditionally at the end of June, while the Lake Placid Ice Dance Championships and Ice Dance International is hosted in late July (July 30 through Aug. 2 this year). The Lake Placid Junior Grand Prix will come to Lake Placid Aug. 28-31, bringing some of the world's best Junior skaters to the Olympic Center and an exciting end to the Lake Placid summer skating season .
This year, the Championships was one of several events in the country to be a part of the National Qualifying Series. As described by US Figure Skating, the NQS is a series of official U.S. Figure Skating approved competitions hosted individually by member clubs nationwide that are held in a standard format and in which athletes earn official scores toward a sectional and national rank. The competitions are held between June 1 and Sept. 15 and serve juvenile through senior competitors in singles, dance and pairs. This is part of the new competitive pipeline which enables skaters to have more opportunities to earn points toward their ranking, and Lake Placid was one of the first NQS competitions this season.
Several Skating Club of Lake Placid members competed in both qualifying and non-qualifying events.
Skating in the Excel Pre-Juvenile Girls Freeskate, Carly Brox placed fifth. Originally from Ontario, Canada, Brox trains primarily in Lake Placid.
Dominica Sarandeva competed in both the Intermediate Ladies Short Program and Juvenile Girls Freeskate, with her best placement being sixth in the Juvenile Girls FS QR Group B, while her sister Kalina also competed in Juvenile Girls, Group C. The sisters train in Lake Placid but also work with coaches in Tampa, Florida and Los Angeles, California.
Darya Stoughtenger placed second in the Pre-Preliminary Girls Freeskate Group A event. She is this year's winner of the Ardelle Sanderson award from the Skating Club of Lake Placid.
The next Lake Placid skating event is the first Saturday Night Ice Show of the summer season July 6, featuring 2019 U.S. National Champions Ashley Cain-Gribble and Timothy LeDuc. The show is at 7:30 pm in the historic 1932 rink. For more information on Lake Placid figure skating programs and events, visit www.lakeplacidskating.com.