OLYMPIC HISTORY: Abolition skate a museum mystery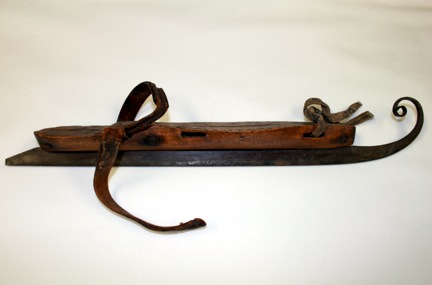 The Lake Placid Olympic Museum has a collection of antique ice skates ranging from the early 1800s to today.
One skate in particular has us scratching our heads because we have very little information about it. Years ago, a label was placed with the skate identifying it as an abolition skate from the mid-1850s. Why is it called that? We don't really know the answer, but we are determined to find out.
(READ MORE by purchasing this week's Lake Placid News. Better yet, subscribe today at 518-891-2600 or lakeplacidnews.com/page/ecocat.detail/enav/1/Weekly-Subscriptions.html. Subscriptions are only for the print edition. There is no digital edition at this time.)