Hub on the Hill offers way to double SNAP for fruit, veggies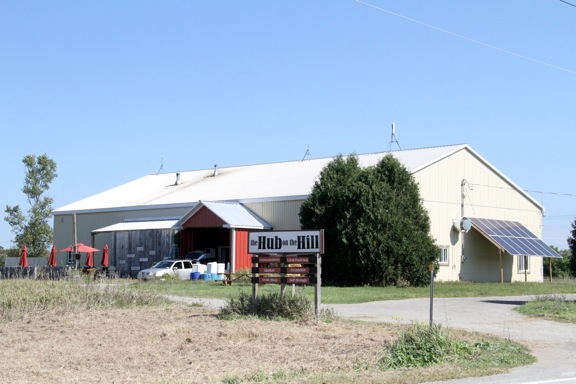 ESSEX — Field & Fork Network, a New York state nonprofit that connects communities to innovative solutions that foster a sustainable food system, and Grocerist, which makes e-commerce profitable for grocers with the first and only grocery-specific e-commerce solution built on Shopify, announced recently that they have partnered to make Essex-based nonprofit Hub on the Hill the first grocer in the nation to roll out an automated online solution for Double Up Food Bucks NY.
Double Up Food Bucks NY helps SNAP recipients stretch their benefits by matching SNAP dollars spent on fresh fruits and vegetables, doubling their impact.
The program is available in 25 states, and this is the first automated, scalable solution that other grocers can leverage to make local healthy foods more affordable and accessible.
"Food prices are escalating rapidly, and the Double Up Food Bucks program is a fantastic resource for increasing SNAP recipients' access to fresh, healthy foods," Jeff Anders, co-founder and CEO of Grocerist, said in a press release. "We're proud to be working with Field & Fork Network on this important project, which provides a national model for how to implement nutrition incentives and SNAP together online."
In January, Hub on the Hill worked with Grocerist and partner Forage to become the first food hub in the nation to accept SNAP EBT payments online. Now, SNAP recipients shopping online at the Hub will see Double Up Food Bucks NY automatically applied to their online account for their produce purchases — immediately redeemable for discounts on any future produce purchases.
"When we launched SNAP Online, we knew that was just the first step," said Lindsay Willemain, executive director of Hub on the Hill. "Getting Double Up Food Bucks NY online was an obvious next one, and being able to use this incentive — and take advantage of the Hub's home delivery service — will help make fresh foods accessible and affordable. With the end of SNAP emergency allotments, it feels even more important to have this incentive available to our customers now."
Grocerist and Field & Fork Network are already actively working to identify other New York grocers for similar projects, helping them implement both SNAP and Double Up Food Bucks programs online.
The National Grocers Association Foundation Technical Assistance Center (NGAF TA Center), a partner of the Nutrition Incentive Hub, provided technical assistance services for this project.
All SNAP recipients are eligible for the Double Up Food Bucks NY program. To learn more about the program, visit https://doubleupnys.com.