North Elba seeks candidates for ORDA board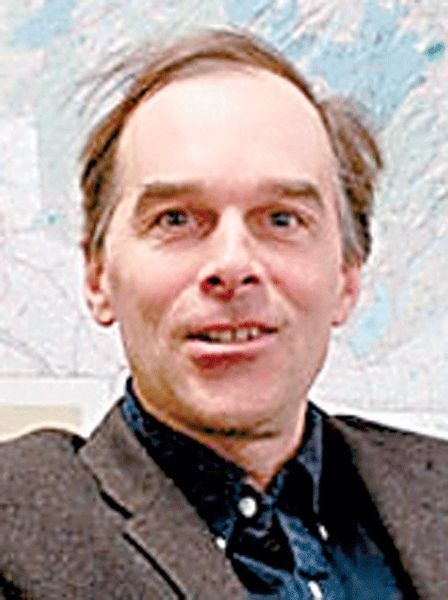 LAKE PLACID — The town of North Elba is looking for people who might be interested in serving on the state Olympic Regional Development Authority's Board of Directors.
The North Elba Town Council voted last month to recommend that Art Lussi — a current board member whose family owns the Crowne Plaza Resort, and whose father Serge served on the ORDA board for years — fill the board's vice chairman seat. The current vice chairman, former NBC News chief Andy Lack, has decided to step down, according to town Supervisor Jay Rand. As of May 26, however, ORDA had not been made aware if Lack was stepping down or not, according to ORDA Vice President of Marketing, Sales and Communications Scott Christiansen.
Members of the ORDA board must be confirmed by the state Senate and Gov. Andrew Cuomo, but North Elba has the ability to recommend to the state three candidates to represent the town on the ORDA board. Members representing the town include Art Lussi, whose term runs until 2022; Bill Beaney, whose term expired last year but who remains on the board; and Lack, whose term expired in 2018 but has also remained on the board, according to Rand. Regardless of whether a person's term has expired, the town's representatives on the board remain there until the town makes a recommendation for a replacement, according to Rand.
The town is seeking other candidates it might recommend to fill a seat on the ORDA board, provided Lack does step down and Lussi becomes the vice president. Those interested in serving on the ORDA board can submit letters of interest and short bios to town Clerk Laurie Dudley, 2693 Main St., Lake Placid, NY 12946.
Only residents of the North Elba Park District are eligible, according to a news release from the town. Letters are due by 5 p.m. on Friday, June 18.
Altogether, there are 12 members of the ORDA board, including three designees for the commissioners of the state Department of Environmental Conservation (Jeff Stefanko for Commissioner Basil Seggos), Empire State Development (Steve Hunt for Commissioner Eric Gertler) and state Department of Parks, Recreation and Historic Preservation (Chris Pushkarsh for Commissioner Erik Kulleseid). The other board members include Chairwoman Kelly Cummings, Cliff Donaldson, Betty Little, Diane Munro and Elinor Tatum.
Thomas Keegan, who was nominated to the ORDA board last year by Gov. Cuomo, died of a heart attack on April 30. Keegan was the owner of Keegan Ales and a business leader in the Hudson Valley for more than 17 years. A new board member to replace Keegan has not yet been confirmed by the state.
ORDA manages three state-owned ski areas — Whiteface Mountain in Wilmington, Gore Mountain in North Creek and Belleayre Mountain in the Catskills — as well as the 1980 Winter Olympic sports venues in Lake Placid, such as the 1932 and 1980 Olympic Center rinks, Olympic Speedskating Oval, Olympic Jumping Complex and the Olympic Sports Complex at Mount Van Hoevenberg.