KCS construction to kick off this month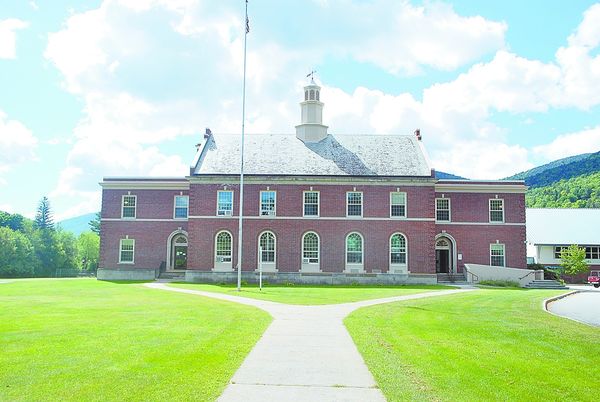 Construction at Keene Central School is expected to kick off this month.
There will be three new additions: a new classroom for STEAM (science, technology, engineering, arts and math) courses, an addition to the fitness classroom and an addition to the main offices. Also planned are improvements to the school's roof, masonry, infrastructure and information technologies. Outside, the athletic fields are going to be reconstructed, sanitary and drainage systems will be improved, and an underground propane storage tank will be installed.
This approximately $7.8 million capital project was approved by Keene Central School District voters in 2019, the same year the school finished paying off its previous capital project that started back in 1999. District Superintendent Dan Mayberry said the cost of the payments shouldn't change too much, despite any financial concerns at the state level brought by the coronavirus pandemic. He said he wasn't expecting any change to the school's building aid, which will pay for part of this project. Provided the school stays under the tax cap when putting together its yearly budgets, a taxpayer whose home is assessed at $200,000 would see an impact of an additional $25.54 per year from this project. If the school doesn't meet the tax cap with its budgets — meaning taxpayers wouldn't be eligible for a STAR exemption — that yearly impact would go up to $30.05 for a person whose home is assessed at $200,000.
When, exactly, construction will begin will depend on the speed of the spring thaw. Mayberry said construction crews will start on the exterior projects first, like the new additions, "so they can do that work without disrupting the inside of the building."
During the construction period, the school will be off-limits to outside groups, organizations and any activities outside of the regular school day, Mayberry recently wrote in a letter to the community.
Most of the work will be done when school isn't open, Mayberry said, but there will be construction ongoing before this school year is done and after the students return in the fall. The project should be complete by this December, with the exception of one of the school's soccer fields, which is expected to be done last in summer 2022.