Mt. Van Hoevenberg opens for skiing, Whiteface pushes opening day to Dec. 5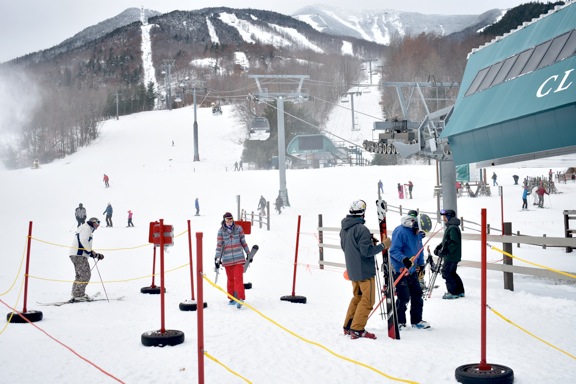 LAKE PLACID — Due to warm weather conditions, state Olympic Regional Development Authority officials will open the Whiteface Mountain Ski Center a week later than expected, spokesperson Elise Ruocco said Wednesday, Nov. 25.
"Our snowmaking team has been hard at work, but with the variable forecast this week, we are shifting our anticipated (Whiteface) opening day for skiing and riding," Ruocco said in an email, referring to a projected Dec. 4 opening, but the Whiteface website Dec. 2 stated the opening day would be Saturday, Dec. 5 instead.
The original opening date for was Friday, Nov. 27, but ORDA officials decided Nov. 24 to hold off until colder weather sets in.
Snowmaking began at Whiteface on Nov. 17. A year ago, the ski center opened on Nov. 15.
At this time, access to the mountain on Dec. 5-6 will be limited to those who have a season pass or are using the first day of their Frequent Skier Card, according to the ski center's website. "Availability of additional tickets including e-tickets and Frequent Skier Card reloads will be determined based upon conditions and availability of terrain next week," the website stated.
Ski resorts in New York have to reduce indoor capacity by 50% and reduce outdoor capacity by 25% on peak days or when multiple ski trails are closed.
Anyone who visits the ski center will be required to do a health screening through an app.
Up-to-date information for visitors will be constantly added to the authority's website, and new signage will be posted, including electronic signage.
Masks will be required at all times except when eating, drinking or skiing, according to the governor's office. Social distancing is also required. Only members of the same party will be allowed to ride the gondola or the lifts together. Ski lessons will be limited to 10 people, and all shared equipment will be sanitized between each use.
The authority will utilize RFID technology that was installed at the ski center last year, which can scan tickets while the tickets are still in skiers' pockets. This technology is common at ski resorts across the world but hadn't been implemented at ORDA's facilities until recently.
Meanwhile, the Lake Placid Nordic Center at Mount Van Hoevenberg opened for the season on Nov. 27 but closed Monday through Thursday during a warm spell. Nordic Center officials expect to reopen Dec. 4.