AuSable Valley Central plans half remote, half in-person learning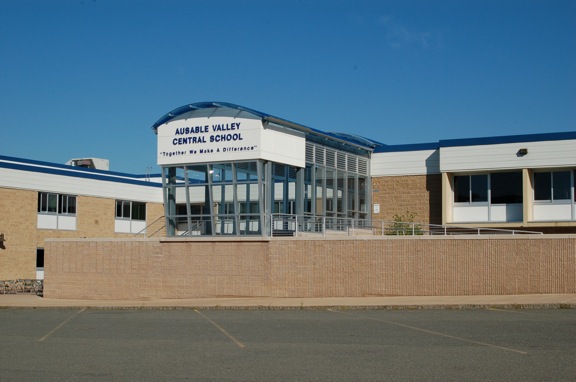 Students at the AuSable Valley Central School District are set to return to class in three weeks with a schedule unlike any other school year they've experienced in the past.
The district released its initial reopening plans on July 31. Superintendent Paul Savage sent parents a letter with more details on Aug. 10.
While some districts in the region are planning to welcome students back in-person full-time, AVCS is taking a hybrid approach. All students — whose parents choose to send them back to school — will only be at school in person two days per week.
Students at every grade level will be split into two teams, Team A or Team B. Parents should've received a call from the school on Aug. 14 about which team their child has been assigned to.
Team A will learn in-person on Tuesdays and Thursdays; Team B, on Wednesdays and Fridays. All students will be learning remotely on Mondays, and on the two weekdays when they aren't learning in-person.
The first day of school for students in Team A is Sept. 8. For Team B, it's Sept. 9.
Masks will be required at all times in school buildings, except during meals and established mask breaks. There will be no after-school activities, according to Savage.
"We truly understand that this will place a difficult burden on our families and that no plan without a safe and full return is ideal," Savage wrote in his letter to parents. "Unfortunately, given the (state) Department of Health, (U.S. Centers for Disease Control and Prevention), and (New York State Education Department) guidance we feel this is the safest and most compliant plan we could formulate at this time.
"We must also be prepared to be flexible throughout the school year, as we are in a dynamic and fluid situation. Any partial or full return to campus may be reversed with a return to distance learning if conditions warrant."
Parents are being asked to fill out a form to let the district know whether they plan to send their child back to school in-person or continue full remote learning, and whether their child needs transportation or meals. Parents can contact the school about the form if they haven't already completed one. If parents indicate that they'd like their child to continue learning remotely, that decision will have to be final through at least Nov. 6, according to Savage.
Districts are required to hold at least three public forums with parents on their reopening plans by Aug. 21, plus one forum with teachers, according to Gov. Andrew Cuomo's office.
Parents of students in the AuSable Valley Central School District had one more opportunity to weigh in on the school's reopening plan this week. Two of the district's three required parent forums were held the previous week, one on Aug. 12 and another on Aug. 13. The final forum was slated for 4:30 p.m. Wednesday, Aug. 19. The meeting was livestreamed on YouTube.
The district's full reopening plans — and recordings of the past two parent forums — are available online at www.avcs.org/coronavirus.