Sen. Little among 5 appointees to ORDA board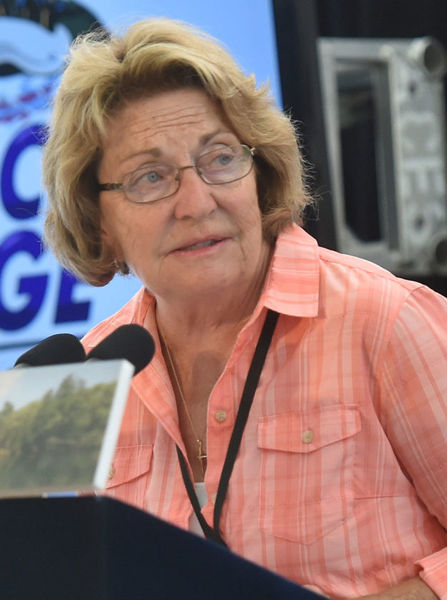 LAKE PLACID — On Thursday the state Senate confirmed Sen. Betty Little as one of Gov. Andrew Cuomo's five new nominees to sit on the state Olympic Regional Development Agency board.
ORDA runs Lake Placid Olympic venues, such as the bobsled track and ski jumps, as well as ski centers at Whiteface, Gore and Belleayre.
Little, R-Queensbury, is retiring from the state Senate at the end of this year, but she starts this position immediately. It is an unpaid position.
"I think that ORDA is the economic engine of the Adirondacks," Little said. "Being the scene of two Olympics in 1932 and 1980, we could become history, but instead of becoming history, with these investments the governor has made we are really relevant in winter sports."
She has served in elected office for more than 30 years, first as a member of the Warren County Board of Supervisors, then a member of the state Assembly and then as a member of the state Senate since 2002. In her time in the Senate, the state has spent hundreds of millions of dollars on updates and expansions to ORDA's winter sports facilities.
She said she is looking forward to the 2023 Winter World University Games, which are planned to be held in Lake Placid. She was involved in the International University Sports Federation's selection of Lake Placid as the site for the 2023 games, traveling to the games in Kazakhstan in 2017 as part of a Lake Placid delegation intent of landing the event here.
"I've long advocated for ORDA as a member of the Assembly and Senate," Little wrote in a press release. "To serve on the board will truly be an honor and a wonderful opportunity to stay involved and to make a positive difference for the North Country Region."
"Wherever I go, if I say I represent Lake Placid, people know exactly what I am talking about. Our incredible Winter Olympic history is a source of tremendous pride," Little wrote. "But it's not enough to be historic, we need to remain relevant. I am very grateful Governor Cuomo has entrusted in me and the others appointed to the board this important mission."
The governor's new appointments include a new ORDA board chairperson, Kelly Cummings. She takes over for Arthur Lussi of Lake Placid, who served as chairman temporarily following the death last year of J. Patrick Barrett of Lake Placid.
Cummings is the director of state Operations and Infrastructure. In the past, she served as senior advisor and chief of staff in the Cuomo administration. She was also the director of communications for the Senate majority and has more than 20 years of experience in communications and policy, according to a news release from the governor's office. She's a graduate of St. Lawrence University.
The three other members Cuomo appointed to the board are Diane Munro, Elinor Tatum and Thomas Keegan.
Asked which members of the board the appointees would be replacing, ORDA referred the question to the governor's office, which did not immediately respond.