SAVOR THE SEASON: Farm stay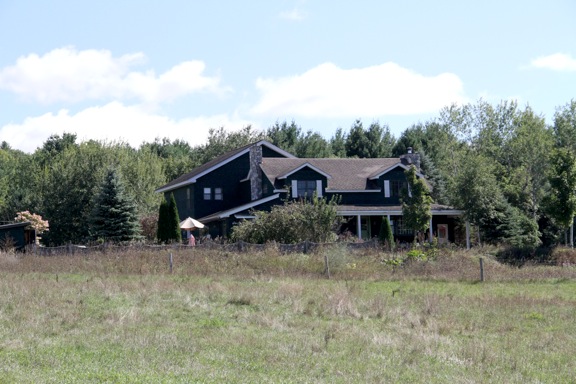 LAKE PLACID – Some Essex County farmers are diversifying their offerings to increase revenue so they can keep their businesses going.
Many have chosen to add more of what's called "value-added products." For a dairy farm, this could mean using harvested milk to make different types of cheese, or for an orchard, using apples to make pastries or cider to sell.
A growing trend, particularly in rural areas such as the Adirondack Park, is farmers opening up their businesses to tourists by offering "farm stays" – overnight accommodations in buildings on their property.
Two years ago, farms statewide earned more than $36.8 million by offering accommodations and other recreational opportunities for tourists. That's up more than 15% from 2012, when farms earned more than $31.2 million.
For the farmer, that means steadier income and an opportunity to educate tourists about ways local producers are farming sustainably.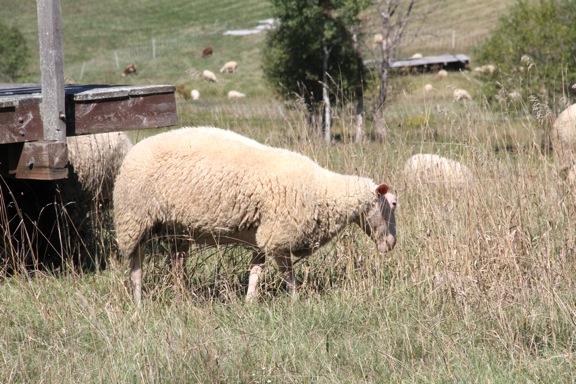 Blue Pepper Farm
At Blue Pepper Farm, a small family-run sheep dairy in Jay, the notion of offering up a slice of the Adirondacks to tourists was always part of the plan. The farm also produces wool products, lamb skins, lamb, sheep's milk yogurt, pork and chickens.
Blue Pepper co-owner Tyler Eaton was an environmental activist from a very young age.
Eaton said he grew up wanting to be intentional about his personal impact on the world. That led him to get undergraduate degrees in ecology and environmental science, and master's degrees in environmental law and policy.
While he was in school, he met his wife Shannon. They moved to Vermont together, and while he studied, she got an apprenticeship at a small farm through the Northeast Organic Farming Association, one of the oldest organic farming organizations in the country.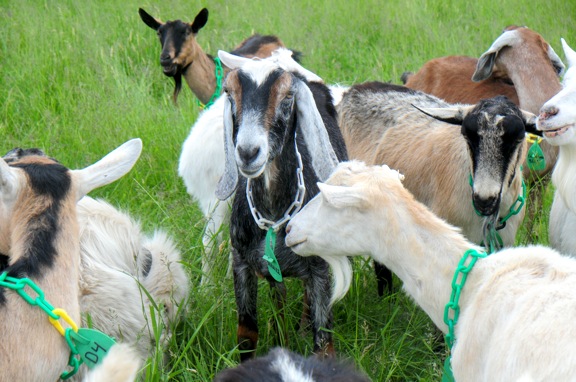 When he finished school, Tyler and Shannon knew they wanted to start a homestead together. They thought they'd raise a few chickens, start a garden, get some sheep.
"We were looking for land, but we took our time," he said. "Having no background in (farming), and no family experience, no land or equipment, we wanted to do a lot of learning and grow it slowly."
In 2011, the Eatons eventually found a piece of land in the Adirondacks they loved. It was a scenic, idyllic property in the town of Jay – rolling hills surrounded by rich greenery, blue mountain peaks on the horizon. It came with a big farmhouse.
"A big part of figuring out how to afford the land was renting out the farmhouse in the summer," Tyler said.
And so, when Airbnb was relatively new to the Adirondacks and boasted only a few listings in the area, the Eatons listed their property on the site.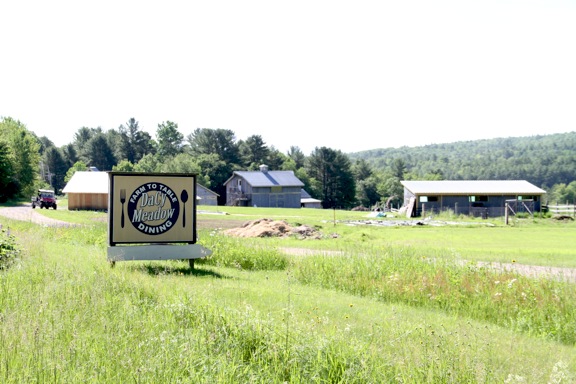 Other farms offering farm-stay accommodations include Sugar House Creamery in Upper Jay, Asgaard Farm & Dairy in AuSable Forks and DaCy Meadow Farm in Westport.
—
Farm stay takes off
The Eatons thought they'd get a little interest in their listing. Maybe they'd be able to entice some athletes visiting to compete in Ironman in Lake Placid or some visitors over the Fourth of July.
"That first summer, we ended up getting Ironman week, Fourth of July and a group staying with us for a week in August," Tyler said.
When they started, the farm stay portion of their business made up about 10 to 20% of their family's income, he said. As they worked to shore up more capital to grow their farm, and help pay the mortgage and their property taxes, Tyler got a job as a science teacher at Northwood School in Lake Placid. Shannon was hired as a herd manager at the nearby Aasgard Farm & Dairy.
Their farm continued to get more interest from visitors wanting to stay there.
"We were surprised by how many inquiries we were getting in year two and three," Tyler said. "That led us to buy a yurt that we could live in in the summer while we rented out the farmhouse."
The family started renting out both the farmhouse and the yurt, then another building on the property – a cottage they'd built to house a farmhand apprentice who they brought on to work seasonally.
The couple continued to put money back into their farm stays. They brought electricity into the yurt, and a wood stove into the cottage.
At one point, the farm stay part of their business grew to encompass 50% of the family's income, Tyler said. In their fourth year of business, every week during the summertime was fully booked.
"It really exploded with lots of inquiries," he said.
Their farm operation has continued to grow, too – so much so that it's become profitable, making the business less dependant upon rental income.
—
Other local farm stays
Sugar House Creamery opened vacation rental spaces in 2012, back when co-owners Margot Brooks and Alex Eaton first established the business, according to a 2016 article in the Lake Placid News.
"One of the reasons we bought the farm is we saw potential to do Airbnb along with the creamery to be sustainable," Brooks said at the time. She credited the farm's early, fast-growing success to both Airbnb and social media.
David Brunner, co-owner of Asgaard Farm & Dairy, said his farm started to offer one of the buildings on site to visitors around five or six years ago.
"The motivation behind our farm stay is two-fold: Number one, Asgaard Farm is a historic property. This house, which we now call the Emerson House, was a house built by (artist) Rockwell Kent for his son Rocky, who would become the farm manager. It became the home of Gladys and Tink Emerson, who became farmers for Rockwell Kent for decades. When we purchased the property, Gladys Emerson was still living in that house. After she moved off, we made the decision to renovate the cottage and pretty much put it back in the original form that it was when it was built. Then we decided to offer it as a farm stay. And as a business, it's a good diversification of revenues."
Farm-stay accommodations are a large part of the business plan for DaCy Meadow Farm owners Cynthia Ford-Johnston and her husband Dave. They raise beef and chickens, offer private dining in their farm-to-table restaurant, make maple syrup and sell eggs and value-added products such as quiche at their roadside farm stand.
"It's just sort of evolved over time," Cynthia said told the News in June. "We're now kind of shifting towards lodging and more agritourism."
One of the building projects in 2019 was a large chicken coop.
"I joke with Dave and say it's the Taj Mahal of chicken coops," Cynthia said.
The Johnstons received a microgrant from the Adirondack Council that is helping them put solar panels on the chicken coop. It's part of the farm-stay activities.
"The little chicken coop is in the back, and then there's a clean room on the side so that our guests can walk in, open the back of the nesting boxes and collect the eggs without having to go into the chickens," Cynthia said.
—
Sharing their world
There's some downsides to sharing your home with tourists, according to Tyler. The hospitality aspect of business can be challenging.
"It can be a little bit tough, having people around your home and property – needing to be on and friendly and helpful, trying to predict people's needs and making them feel welcome," he said.
Having visitors all the time also means having to keep the farm tidy.
"It forces us to manage the general look and feel of our property. It's a good challenge to have. You don't feel like you're spending extra time – and money you don't have – for something that doesn't matter as much," he said. "It forces us to keep our operation more tidy, take better care of our equipment and our animals and infrastructure."
But it's ultimately a "big asset" to the family's finances, according to Tyler.
"It takes extra time and money, but it's a valuable investment," he said.
It also allows the family to share their world – and ideals – with people from all walks of life.
"The big thing is getting to share joy and the appreciation of space with somebody else," he said. "It's fulfilling for us to get feedback from other folks that appreciate the work that we do and the work we've put it to create the life that we have."
And having a captive audience brings the teacher in him out.
"I teach high school because I want to have an impact on the ecological outlook of young people," he said. "Everyone coming up to stay with us is hiking and playing outside. They're choosing to stay outside of the towns, and the shopping center of Lake Placid.
"We get lots of cool people, and they're all pretty intrigued by the farm and they have a lot of questions about our farm and our lifestyle. We teach them about sustainable agriculture, they learn about how we manage our pastures, nutrient recycling," he added. "We really like sharing the farm side of things and sharing that experience, especially in the summer. We have people that specifically choose to stay with us, they cook food from our farm for dinners or breakfasts. We get a lot out of encouraging people to eat good food and make that a part of their life, appreciate that part of our community more."
Brunner said some visitors to the Emerson House at Asgaard participate in daily chores, and others book stays specifically around major events like the farm's Kidding Days, when the public is invited to check out the new generation of goat kids.
He said he's noticed more and more guests with an interest in climate change impacts are staying at the farm.
"I'm excited for the opportunities to explain how farming, done the way most everybody here is doing it, is good for the environment and good from a climate standpoint," Brunner said. "We're grateful for the fascination in farmstead agriculture, regenerative farming, farming's impact on the environment and quality of food, and the interest in us that has generated in the last decade. People are choosing to come to a place where food is produced, and we're completely transparent."
—
(Lake Placid News Editor Andy Flynn contributed to this report.)
Visitors can stay in the farm house and a yurt at Blue Pepper Farm, a sheep farm in Jay that makes yogurt and other products. They can also check out the sheep in the pasture. (News photo — Andy Flynn)