SAVOR THE SEASON: Meet Kirsten Liebl, a flower farmer in Essex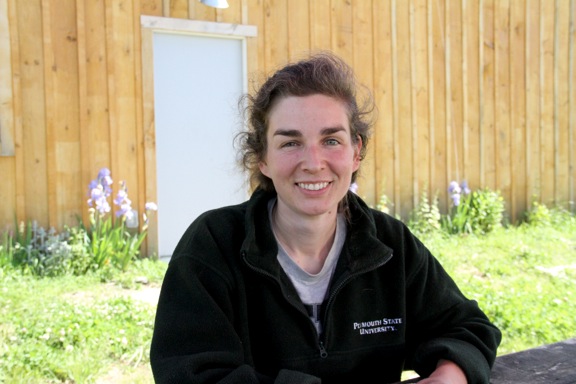 ESSEX – When local agriculture is mentioned during a conversation, many people automatically think about the food they can buy at farmers markets. They rarely think about flowers that are locally grown, cut and sold.
But Kirsten Liebl, garden manager and floral designer at the 170-acre Echo Farm in the town of Essex, is slowly changing people's perception about locally grown plants. She spends a lot of time planting and harvesting the annual and perennial flower gardens for the farm's catering business, which features farm-to-table food – and flowers – for special events such as wedding receptions.
"There was this movement of food when people recognized that maybe we shouldn't be eating food that is sprayed with pesticides all the time and maybe we shouldn't be eating food that is shipped from halfway around the world if we can grow the same food in the same county," she said. "With flowers, it's kind of a similar thing, but it's just slower."
The main reason is that flowers are not necessary to sustain life. They're a luxury. Growing up in central Ohio, Liebl said her family didn't think about buying flowers from the supermarket or florist.
"My mother was a huge gardener growing up, so … we never bought flowers. If she wanted flowers in the house, she would just go and cut them from her garden."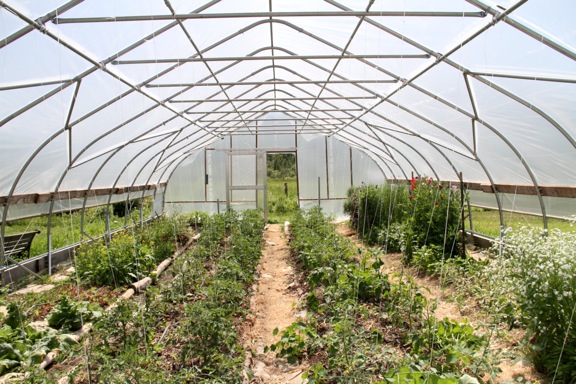 Liebl has been working at Echo Farm for two years and she recently operated her own business, Red Legs Flowers, selling flowers partly as a CSA (community-supported agriculture). But now she's working full time at Echo.
Liebl has a bachelor's degree in physics and caught the flower-growing bug when she began working at a small Ohio farm one summer during college.
"I liked it so much, I went back the next summer," she said.
She finish the her degree in physics, and right out of college she switched to the field of horticulture, working two years at botanical gardens in the Philadelphia area. While she was there, Liebl said she began talking with Mark Kimball at Essex Farm about working for him.
"He said, 'If you want to come here and grow the vegetables, you can grow as many flowers as you want.'"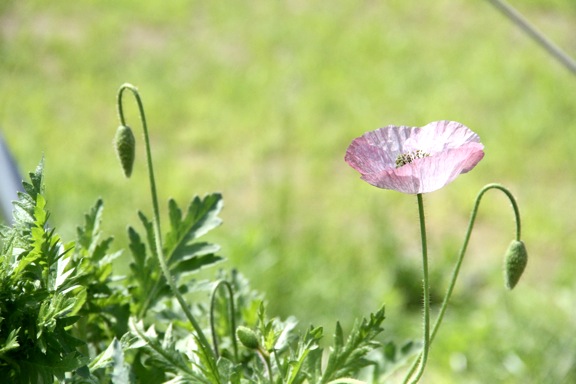 Liebl moved to Essex Farm in 2014.
"They are all CSA based, so I just grew flowers, and we would harvest them every week and have them available for members to take."
After more than two years, Liebl's friends at Reber Rock Farm invited her to grow vegetables and flowers there. So she leased the land in return for vegetables. That's where she started Red Legs Flowers.
"I was able to use their horses and their equipment there to do tillage and cultivate all season long," she said.
Selling vegetables and flowers at farmers markets, restaurants and farm stores, Liebl learned a lot about what it's like to work by herself and how to sell things.
"Especially flowers because they're a perishable products," she said. "You have to constantly be selling them."
At Echo Farm, it's different. While Liebl may sell the bumper crop of flowers around town, she mainly grows flowers for special events. Having a home base at the catering business has allowed her to focus more on perennial plants instead of just annuals.
"Perennials are fun because it's a whole other skill set," she said. "You prune things in the winter. The rhythm of the year is different than with annuals. And then it also gives you flowers and blooms for a longer chunk of time."
Liebl enjoys the rhythm of the seasons. Planning for spring and summer events usually begins the previous fall, as most weddings are planned in advance. That gives her time to plan for the annual flowers she needs for the arrangements.
Planting begins after the new year.
"I don't have any heated growing spaces," she said. "I have a little heated propagation space, so I can start seeds really early."
Liebl will begin the earliest annual seeds in mid-February and transfer them into a hoop house in middle of April. She'll begin to cut flowers at the end of May.
Early flowers include cold-hardy varieties such as baby's breath, bachelor's buttons, sweet peas and Persian cress.
"In the early spring, that's when all the ferns start to grow in the woods, and all the new foliage on woody things is really bright green and small. So I like to use a lot of that," she said.
By the end of May and beginning of June, she'll use pussy willows, forsythia and lilacs.
"Right now is when the peonies are starting to open, so I used a lot of peonies this past weekend," she said.
Irises are blooming now, and poppies just started blooming.
"Then as the summer goes on – from the middle of July to the end of September, early October, whenever the first frost is – it's full-on annual flowers," she said.
That means a lot of zinnias, marigolds, cosmos, snapdragons, China asters and other flowers.
Growing the flowers is only part of the job. Then there's the arranging. When that time comes, Liebl is like a painter, but as a floral designer, she uses flowers instead of paint and draws from the color palette she's already grown. Again, planning the flower arrangements months in advance helps make sure she has the right colors for the weddings.
"If someone was like, 'I really love hot pink,' then I'll make sure to order seeds that will have varieties of that specific color," she said.
This year, there's been a trend for white and yellow flowers. So far this year, she's used white and pale yellow stock growing in the greenhouse, baby's breath, white and creamy yellow China asters, daffodils and feverfew – white with a yellow center.
"I like the growing the most," Liebl said, adding that she's been growing vegetables for eight seasons and flowers for four. "It's kind of limited in the types of vegetables that we grow and eat, but with flowers, the whole world of flowers is open to you."
"And it's fun to be able to mix things with nature in with things that I grew. I'm still learning every year of what's available. … It's kind of fun to be like, 'I have a wedding this week. I'm just going to take an hour and walk through the woods and see if there's stuff that would mesh well with the idea of what I have in my head.'"