USA Skeleton names 2020-21 national team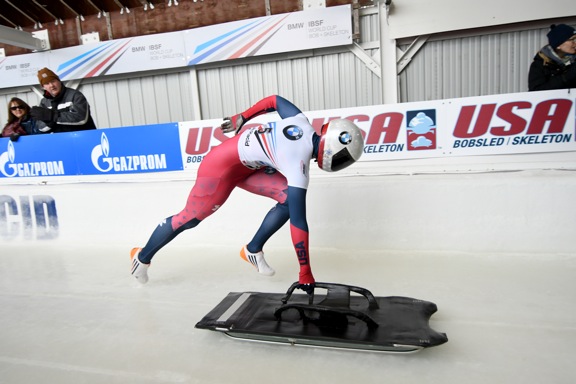 LAKE PLACID — USA Skeleton on Saturday, Nov. 21 announced the 2020-2021 national team following a series of races at the Mount Van Hoevenberg track in Lake Placid. Two two-heat races were held over the last two days.
Due to weather delays, all four heats were added together for points in place of a third race. Athletes that earned the most points over the three races earned a spot on the national team.
There are three quota spots available for the women on both the World Cup and Intercontinental Cup teams. The men have two spots on the World Cup team and three on the Intercontinental Cup.
Megan Henry (Roxbury, Connecticut) swept the women's races to earn her spot as USA-1. Four-time Olympian Katie Uhlaender (Breckenridge, Colorado) has been named as USA-2, and 2018 Olympian Kendall Wesenberg (Modesto, California) will enter the season as USA-3.
On the men's team, three-time Olympian John Daly (Smithtown, New York) swept the race series to earn USA-1. Austin Florian (Southington, Connecticut) earned his spot as USA-2. Daly will need to complete the International Bobsleigh and Skeleton Federation's 5-3-2 rule-which means he needs to compete in five races on three tracks within two years before he's eligible to compete on the World Cup circuit.
Savannah Graybill (Denver, Pennsylvania) will lead the women on the Intercontinental Cup team. She'll be joined by Sara Roderick (Truro, Massachusetts) and Kelly Curtis (Princeton, New Jersey).
Austin McCrary (Colleyville, Texas) is the top ranked men's athlete on the Intercontinental Cup squad. While Daly earns his qualification, McCrary will race on the World Cup tour. He'll be joined on the Intercontinental Cup by Alex Ivanov (Carlisle, Massachusetts) and Steve Garbett (Colorado Springs, Colorado).