FISU Games build upon Lake Placid's Olympic legacy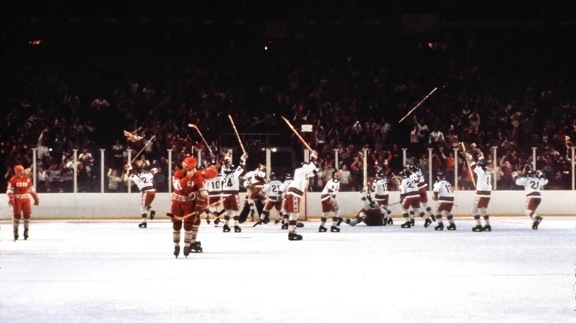 There are a number of watershed moments in Lake Placid's history, and we're living through one of them right now — the Lake Placid 2023 FISU Winter World University Games.
For years — as promises of new affordable housing were made and millions of dollars gushed from New York state's coffers into construction projects at the winter sports venues operated by the state Olympic Regional Development Authority — we kept hearing over and over, "It's for the 2023 FISU Games."
Now the Games are here, and ORDA's venues are modernized and ready for use on the international stage once again, and it's a reminder of those other watershed moments in Lake Placid's history.
In the winter of 1904-05, the Lake Placid Club opened its doors for winter visitors for the first time. The experiment was so successful, more winter accommodations and activities were added the following year and the year after that. It snowballed into a successful new season for the village, eventually making this community a four-season resort instead of a place that rolled up its sidewalks after Labor Day and rolled them out again for the summer crowds the next Memorial Day. Now we're busy every month.
The success of the Lake Placid Club's winter program led to community sports activities and clubs and eventually this village's first internationally sanctioned event in February 1920 — the International Outdoor Speed Skating Championships on Mirror Lake.
Throughout the 1920s, speedskating, ski jumping and other winter sports were developed here.
Lake Placid Club Vice President Godfrey Dewey — son of Club founder Melvil Dewey — took an active role in local sports development. The Club created College Week in 1921, between Christmas and New Year's Day, attracting skiers from colleges across the United States and Canada. Some of these skiers would eventually compete in the Winter Olympics.
Most of Lake Placid's young residents took part in winter sports for the sheer fun of it, yet some were more ambitious. Eventually, the village was home to superstar athletes such as speedskaters Jack Shea, winner of two gold medals at the 1932 Olympic Winter Games, and his idol Charles Jewtraw, who won the very first Winter Olympic gold medal in 1924 at Chamonix, France.
It is noteworthy that Lake Placid and the Adirondack region have sent at least one athlete to compete in every Winter Olympics since that first one in 1924.
Other watershed moments followed.
Godfrey Dewey led a successful bid for the 1932 Olympic Winter Games, which were awarded in 1929. Construction of venues followed: the Olympic Stadium with a speedskating oval on Main Street in front of the school; a bobsled run at Mount Van Hoevenberg; cross-country ski trails; an updated ski jump at Intervales; and a new indoor ice arena.
Despite multiple Winter Olympic bids in the 1940s, 1950s and 1960s, Lake Placid always fell short. But those Olympic venues were still being used for international competitions and were in desperate need of upgrades.
All this civic legwork led to another watershed moment: the 1972 FISU Winter World University Games. It was those Games — with 23 teams and seven sports — that gave Lake Placid its final push toward a second Olympics. In 1974, Lake Placid was awarded the 1980 Olympic Winter Games.
Talk about watershed moments.
The 1980 Games prompted a lot of venue construction: a rebuilt speedskating oval; upgrades at the 1932 Arena; a new indoor ice arena (home of the "Miracle on Ice"); new bobsled and luge runs; two new ski jumps; Nordic ski trail development at Mount Van Hoevenberg; upgrades at the Whiteface Mountain Ski Center; and a broadcast building that eventually became the town/village highway garage and school bus parking lot.
The post-Olympic plan to use the venues was successful, as many international events have been staged here for various sports for the past 40 years. A new home for the U.S. Olympic Committee's training center was built on Old Military Road. Lake Placid became the home for some Olympic teams, such as USA Luge and USA Bobsled/Skeleton. And the biggest development of all — in 1981, the state of New York created ORDA to run the venues.
Now here we are. The Lake Placid 2023 FISU Winter World University Games will officially begin on Jan. 12 (with hockey games starting a day earlier) and run through Jan. 22. Yet on Monday, Jan. 23 — as Main Street reopens to the public — we'll all be asking the same question we did after the 1932 and 1980 Olympics.
Where do we go from here?
While a third Winter Olympics may be off the table for Lake Placid — at least for now — FISU officials have said there's no reason Lake Placid can't bid to host other FISU events — or possibly the Youth Olympic Games (ages 15-18), which bridges the International Children's Games (ages 12-15) to the FISU World University Games (ages 17-25).
Whatever happens, it will be up to the community to get to where they want to go. As the venues age, millions more will have to be spent in upgrades if Lake Placid's international winter sports legacy is to continue.