Barbara (Bobbie) Sabin Cole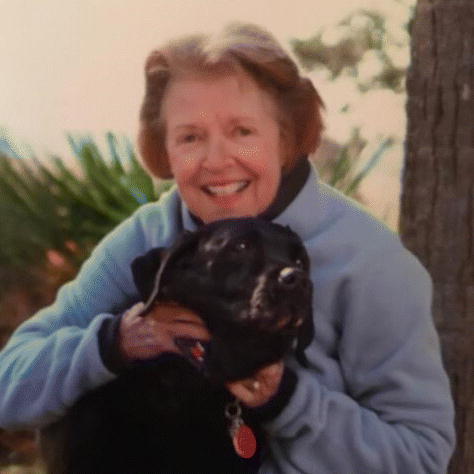 Barbara (Bobbie) Sabin Cole, 89, of Savannah, Georgia and Lake Placid, New York, passed away on Thursday, Jan. 9, 2020 peacefully in her home in Savannah.
She was born to the late Edward Dana Sabin and Dorothy Mullen Sabin of Jamaica Estates, New York, on Nov. 9, 1930.
Bobbie attended St. Mary's School in Garden City, New York, before attending Smith College, where she majored in English.
Bobbie was predeceased by her husband of 43 years, David Hamilton Cole. She was a principal in Taylor Travel, Inc., located in Chappaqua, New York.
Her love of the Adirondacks and especially Lake Placid was immense. She referred to her home Uncle Harry's as her "Tara." Her other passions included reading, golf, dogs, cross-country skiing, crossword puzzles, and more recently, bridge and puzzles. Of course, friends and family were key and all who knew her will miss her dearly.
Bobbie is survived by her daughter Dana Sabin Cole and her husband Robert J.A. Zito of New Paltz, New York; daughter Hilary Cole McDonald and her husband Patrick R. McDonald of Avon, Colorado and Lake Placid; and two grandsons, Colin McDonald and Scott McDonald of Denver, Colorado.
A memorial service in Lake Placid will be held at a later date. Gifts in her memory may be made to Smith College, 33 Elm St., Northampton, MA 01063 or Guiding Eyes for the Blind, 611 Granite Springs Road, Yorktown, NY 10598 or a charity of choice.
People are encouraged to sign the online guestbook at www.foxandweeks.com.