Stefanik evacuated, condemns violence as Trump supporters storm Capitol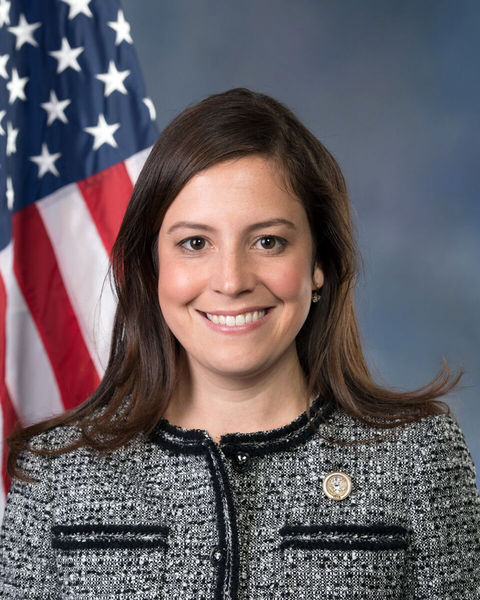 Members of Congress, including North Country Rep. Elise Stefanik, were evacuated from the House chamber during the Electoral College ballot count Wednesday, Jan. 6 as a mob of violent supporters of Donald Trump swarmed the Capitol building, protesting the election in which Joe Biden defeated Trump.
Stefanik and her staff were safe, she said in a tweet at 3:10 p.m. She also condemned the mob's actions.
"Americans have a Constitutional right to protest & freedom of speech," she wrote, "but violence in any form is absolutely unacceptable & anti-American. … We pray that all of my colleagues on both sides of the aisle, their staff, & all Americans remain safe.
"Thank you to the United States Capitol Police and the United States Capitol team," Stefanik continued. "May God bless you."
Stefanik planned to object to electors from the states of Pennsylvania, Georgia, Wisconsin and Michigan, citing alleged electoral irregularities in those states, including changes to laws and voter fraud.
"I fully condemn the dangerous violence and destruction of the Capitol grounds," she later wrote in a tweet.
With hundreds outside, protestors supporting Trump forced their way into the Capitol building, shoving police down, trampling barricades and breaking windows to gain entry to the building.
Shortly before, many of them had been at a rally at which Trump had urged them to march on the Capitol and said, "We will never give up."
Protesters broke into the Senate floor. Security in the House chamber had their guns drawn at protestors who broke glass on a barricaded door.
Lawmakers were reportedly told to don gas masks as reports of tear gas spread.
Protestors wore helmets, carried sticks and wore backpacks. They sprayed fire extinguishers, blanketing stairwells in thick smoke and shouted, "We want Trump!"
They climbed scaffolding and banged on windows. They waved Trump flags, U.S. flags and Confederate flags.
A woman in the Capitol building was shot in the neck in the fray. She was carried out, bleeding on a stretcher.
At 3:13 p.m. Trump tweeted, "I am asking for everyone at the U.S. Capitol to remain peaceful. No violence! Remember, WE are the Party of Law & Order – respect the Law and our great men and women in Blue. Thank you!"
He had given a speech three hours earlier at the Ellipse park, a few miles away from Capitol Hill in which he said he will "never concede" the election.