SAVOR THE SEASON: Celebrating Adirondack summer eats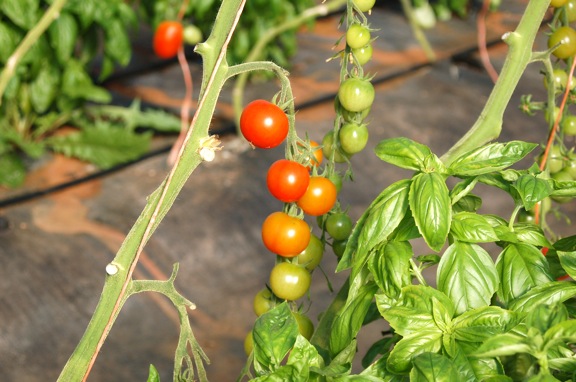 LAKE PLACID – Summer is the most exciting time to eat in Essex County. Not only can consumers find locally grown food in season, but they can find it nearby at farmers markets, grocery stores and restaurants.
There is also a tradition of food at summer festivals, whether it's the Essex County Fair in Westport or the I Love BBQ and Music Festival in Lake Placid.
It seems that no matter where people congregate publicly or privately, food is at the center of the social scene.
For those not acutely tuned in to the locavore scene, Adirondack Harvest can help. This group, a project of Cornell Cooperative Extension in Lewis, offers a website – www.adirondackharvest.com – that connects consumers to food producers through an online map of the entire Adirondack North Country region. The map shows farms, caterers, co-ops, retail shops, CSA programs, events and festivals, farmers markets, farm stands, stores, food trucks, maple products, restaurants, farmstays and tours, wineries, breweries, distilleries and more.
Adirondack Harvest also has a number of local food guides to help consumers learn more about agriculture in the region. One – available as a PDF download – is called "The Adventurer's Local Food Guide to Essex County, New York." It lists the seasonal foods, events sponsored by Adirondack Harvest and farmers markets in the county.
Why Essex County?
"Today, Essex County is a national beacon for the small farm movement" the booklet states, "having inspired and attracted diversified vegetable operations, small batch creameries, grass-fed dairies and meat farms, organic grain growers and full-diet farms."
In Lake Placid, where the soil is acidic and thin and the growing season is short, the best way to produce warm-weather crops such as tomatoes, peppers or eggplant is in a greenhouse. Closer to Lake Champlain, farmers can grow warm-weather crops outside.
For consumers, this diversity in topography means there is a diversity in the food they can put on their tables, especially during the summer. We have vegetable farms, dairies, cheese producers, meat producers, bakeries, orchards and maple syrup producers. We also have a growing number of breweries and distilleries.
More restaurants are discovering these flavors and featuring local food on their menus, creating another market for producers and another venue for consumers to taste Essex County products.
As springtime ends, let the summer eating begin.
—
Farmers markets
– Lake Placid: 2-6 p.m. Wednesdays, Jewtraw Park, Station Street (June 12 – Oct. 9)
– Schroon Lake: 10 a.m. – 3 p.m. Thursdays, town of Schroon parking lot (June 27 – Sept. 5)
– Willsboro: 9 a.m. – 1 p.m. Thursdays, south of Champlain National Bank on Route 22 (June 13 – Sept. 5)
– Elizabethtown: 9 a.m. – 1 p.m. Fridays, Adirondack History Center Museum (June 7 – Oct. 11)
– Lewis: 10 a.m. – 1 p.m. Saturdays, 423 Stowersville Road (June 1 – Aug. 31)
– Saranac Lake: 9 a.m. – 2 p.m. Saturdays, Riverside Park, River Street (June 1 – Oct. 12)
– Ticonderoga: 10 a.m. – 1 p.m. Saturdays, 1114 Wicker St. (July 6 – Sept. 28)
– Keene: 9:30 a.m. – 2 p.m. Sundays, Marcy Field, Route 73 (June 2 – Oct. 13)