SAVOR THE SEASON: Beyond the harvest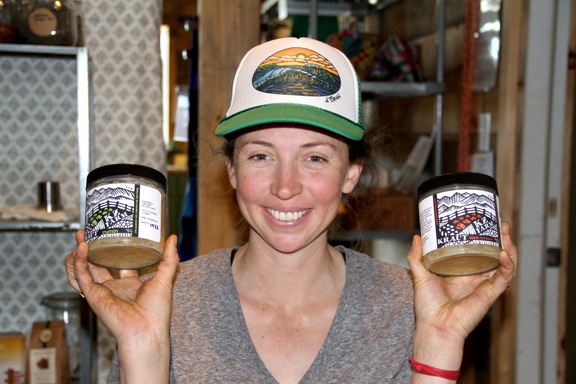 LAKE PLACID – When it comes to agriculture in Essex County, growing the food and raising the animals for meat – or milk and eggs – comes first. The harvest. Then comes the wide variety of value-added products.
Meghan Brooks is the farm to school educator for Cornell Cooperative Extension of Essex County, based in Lewis, and she deals with farmers and food producers all the time. She sees the variety of value-added products all the time, especially at the Hub on the Hill processing facility in Essex, where she used to work.
There's jams, jellies, tomato sauce, pickled vegetables, condiments, hot sauce and salad dressing.
"Salad dressing is actually made with a lot of herbs, which is wonderful because that's something that there's always an abundance of, like when they're about to go to seed," Brooks said.
Brooks has firsthand experience with value-added products; she operates a small pie-making company called Honey Pie, selling sweet and savory pies made with local ingredients.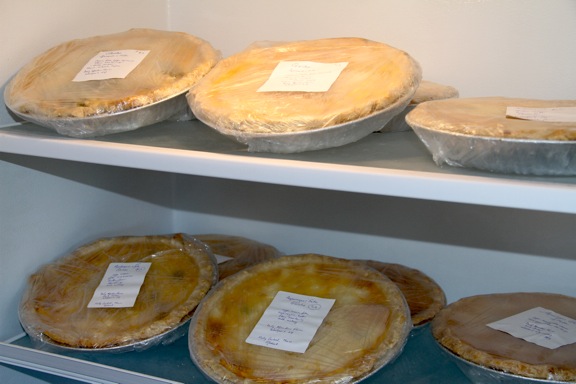 How important are value-added products to the local agriculture industry?
"It's really important for a number of reasons," Brooks said. "It's allowed some of these value-added producer businesses to start and sustain themselves. Also because farmers will end up with hundreds of pounds of excess tomatoes, zucchini, whatever, you name it that they don't have an outlet for. It would otherwise be composted."
Farmers can make value-added products themselves, or they can sell their produce or meat to small business owners who will make the products.
"What the Hub on the Hill will do is buy the produce outright from the farmers and produce it into their own line of products," Brooks said. "And then that goes out to lots of markets all around the Adirondacks and throughout the state."
Most farmers just want to sell their excess crops, not get into the value-added business, Brooks said.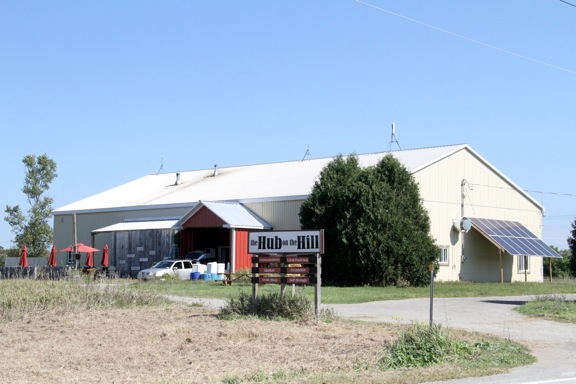 "I think I can say with confidence that 95 percent of the tomato sauce made at the Hub on the Hill is made with tomatoes that are about to turn the next day. We're almost like salvaging them in a way."
Some value-added products made at Hub on the Hill include maple products, sunflower oil from Reber Rock Farm, ice cream and caramels from Asgaard Farm & Dairy.
Sarah Kingzack from the 48-acre KZ Farm in Westport – which raises a herd of 16 Black Angus hybrid cattle – makes her lacto-fermented sauerkraut at Hub on the Hill and sells it to small markets throughout the region.
Eventually, she wants to turn 2 of her acres into a vegetable farm, but for now she buys her cabbage from Juniper Hill Farm in Wadhams.
"Buying cabbage from our neighbors who already grow beautiful, organic cabbage will always be better for our bottom line than me growing it myself," Kingzack said.
She has been operating KZ Farm with her husband, Josh, who is a builder, since 2017, but she's been making sauerkraut for a much longer time. She makes three flavors in stainless steel vessels: cumin, apple caraway and spicy carrot.
"I couldn't do it without Hub on the Hill," Sarah said. "At this point, it's not a huge volume, but it's manageable. Because it is profitable, I know that I can scale it. So scaling up is the eventual goal."
Cynthia Ford-Johnston, who owns DaCy Meadow Farm in Westport with her husband Dave, makes her own value-added products – quiche made from eggs harvested at the farm. She sells it at her farm stand up the road and promotes it at the farm's restaurant.
"I think it's not for everybody to do value-added, but it definitely works for us," she said. "And it fits in, because if I have guests here and I serve them breakfast, I've got the quiche. 'Oh, you're quiche is great.' 'Well, you can buy two down at the farm stand and take them with you.' So that kind of thing happens all the time."
Cynthia Ford-Johnston makes value-added products on the DaCy Meadow Farm in Westport, including quiche from the eggs she harvests and sells at her roadside farm stand. (News photo — Andy Flynn)
The Hub on the Hill in Essex is where a lot of food producers make value-added products from regional crops. (News photo — Andy Flynn)