Book chronicles the history of Hojos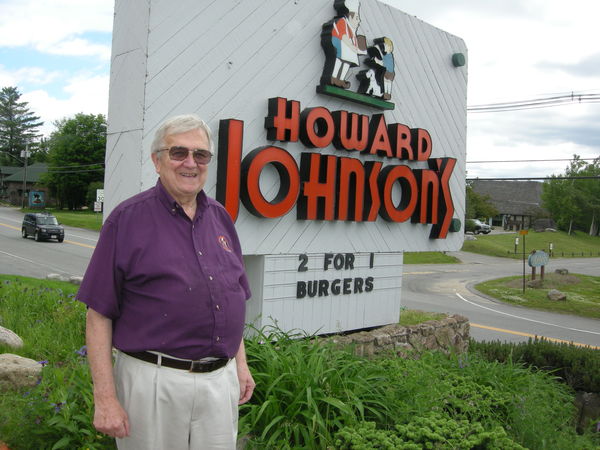 LAKE PLACID – At its peak, Howard Johnson's operated more than 1,000 restaurants across the U.S., but now, only two remain: in Lake Placid and Bangor, Maine.
A Boston-area author has written a book recounting the history of the restaurant chain that was released this summer.
"A History of Howard Johnson's: How a Massachusetts Soda Fountain Became an American Icon" is Anthony Mitchell Sammarco's 67th book. He often writes about the history of the Boston area and its establishments.
Sammarco told the News he was the curator for the Milton, Mass., historical society, where Howard Johnson lived from 1939 until his death in 1972. Sammarco put together a lecture for the organization on the restaurant's history about seven years ago, and he decided it would make a good book.
Sammarco focused on the rise of the HoJo's empire, but he deals in one chapter with its decline, which he argues came about because of the rise of fast food and the change of American tastes.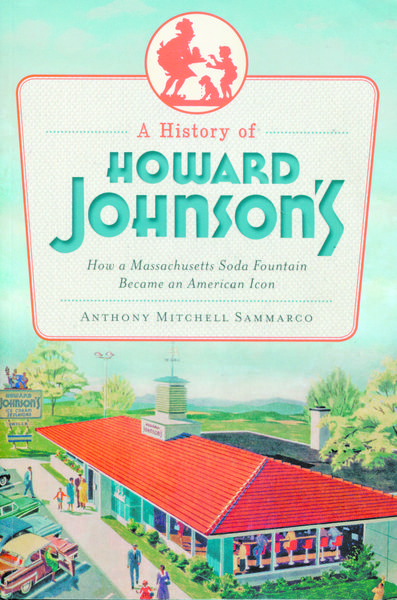 "It's a shame, in some ways, that these restaurants do not have in some ways the ability to sustain themselves," Sammarco said in a Tuesday phone interview. "It's kind of sad in a way that there are people today under the age of 40 who have no concept of what Howard Johnson's meant to the 20th century."
Sammarco was in Lake Placid maybe 25 years ago, and while he was here, he stopped at the local Howard Johnson's for a meal. He said that nowadays, there are few chains he wants to stop at when he's traveling, but he always liked stopping at HoJo's because of the good food, reasonable prices and clean facilities.
Local history
Ron Butler has not yet read the new book but some friends of his who were former Howard Johnson's employees told him about it.
Butler is the owner and operator of Lake Placid's Howard Johnson's, and he has been since he and his wife bought it in on Sept. 1, 1958, from Francis and Louise Brewster.
Butler told the News in a phone interview that he decided to go to college after coming home from the Korean War, and he went to his guidance counselor and said he wanted to go to Cornell University. His guidance counselor said he didn't study hard enough for that, but suggested a nice little college in the Adirondacks.
"I never heard of Paul Smith's College," Butler said. "I never heard of Saranac Lake, for that matter."
He started late, but he managed to catch up, and he graduated two years later and set about looking for a job. He needed one because he was married. He interviewed for a few things, including in Schenectady, but there weren't many jobs around. When he heard about an assistant manager job for a Howard Johnson's restaurant opening in Lake Placid, he jumped on it.
"I didn't know anything about it, nothing," he said.
He went to two weeks of training at a Howard Johnson's in Oxford, Mass., and came back ready to start, working all the hours he could work for $75 a week.
"The Brewster girls," as Butler calls them, owned high-end dress shops in Lake Placid and Florida, and they opened the Howard Johnson's on May 17, 1956. Vince Madden was the manager at the time, and Butler said he learned a lot from him. For instance, one day there was a lull in customers, so Butler sent two waitresses on break, and they went to the Tick Tock, a nearby bar, and they tipped back a few drinks.
"They came back and they were drunk," Butler said. "We needed them. We had to have them because we were busy."
Madden got upset and told Butler never to let the staff go on break like that.
"That's the only time he ever yelled at me," Butler said. "I learned some good lessons from him."
The Brewster sisters decided to close down the restaurant that first winter because they didn't have the business to sustain it through the off season, and they sent Butler to a Howard Johnson's restaurant that was opening on the Maine Turnpike. He worked there for the winter and came back to open the Lake Placid HoJo's on May 1, 1957, as its manager.
When the sisters decided to sell the Howard Johnson's, they wanted Butler to buy it. Even though he and his wife had only saved $10,000, they helped fund the Butler's mortgage on the business.
Once they owned it, Butler said he and his wife worked every day, week in and week out, "because you had to."
They've done probably six additions over the years, the most recent one a salad bar added around 1990.
Now his sons help run the business, with one running the restaurant and the other running the hotel that was once branded Howard Johnson's and is now a Comfort Inn.
"I don't think they have orange blood like I do, but we've managed to keep it going," Butler said.
Why has Butler's Howard Johnson's outlasted so many others?
"I think it has to be persistence," Butler said. "I was always very persistent about keeping the standards and selling the products that we always sold."
He also credits years of great employees for helping him keep the business going. He can tell stories about many of them, and he said a number of them will still stop in and see them when they're in town. And several of the current employees have been there three decades or more.
"I've got a lot of long-term employees," Butler said.
Butler doesn't work much anymore, after he was sick last year. But he said he's satisfied with his career at Howard Johnson's.
"We've done great business," Butler said. "We're very happy.
"It's been a good life. We can't complain, any of us. We worked hard and we worked often, we were working when everyone else was playing, but it's been good."
Resurrection of
the brand?
Lake Placid and Bangor, Maine, might not be the only Howard Johnson's for long. The Wyndham Hotel Group, which bought the brand, announced plans earlier this month to resurrect it.
A press release issued on Sept. 10 states the initiative will be "a multi-year undertaking focused on elevating the overall guest experience by revitalizing all aspects of the brand – from property design and case goods to signature amenities and service."
"Howard Johnson is a brand that for millions of travelers conjures fond memories of ice cream cones and family vacations," Wyndham Hotel Group President and CEO Eric Danziger said in the press release. "It's a name that carries with it incredible equity. Reinvigoration is about growing the brand and restoring it to its rightful place within the industry by inspiring that same type of brand loyalty and affinity from a new generation of consumers."
Contact Jessica Collier at 891-2600 ext. 26 or jcollier@adirondackdailyenterprise.com.